Click on the thumbnail to open the full size photo.
Click any of the thumbnails above to view the full sized photo in a lightbox.
Once opened, click on the right or left side of the images to scroll through the other images above.
Caracara cheriway
CRESTED CARACARA
NORTHERN CARACARA
MEXICAN EAGLE
Synonym: Caracara plancus
Florida native
Threatened Florida species

U.S. Threatened species

The habitats of the crested caracara are the prairies and palm groves in the south central peninsula of Florida, mostly north and west of Lake Okeechobee. Caracara cheriway is also a permanent resident of Texas and southern Arizona, ranging into central and south America as far as the Amazon River area of Brazil.
Appearing like a long-legged hawk, the behavior is much like vultures, which caracara often associate with. Perching on posts and in trees, caracara will also walk and run on the ground feeding on carrion and small animals. They sometimes hunt in pairs.
Caracara have a black cap with a crest at the back. The bare skin on the face that is frequently yellow can change quickly to red, orange, or a gray that matches the bill color. The long legs are pale in juveniles and yellow as adults. The white tail is tipped with a wide dark band. The neck is pale with faint barring on the upper back and breast.
Caracara, which translates from Spanish as 'face-face', is the national bird of Mexico.
---
Caracara cheriway is a member of the Falconidae - Falcons family.
---
The Sibley Field Guide to Birds of Eastern North America
David Allen Sibley
The Sibley Field Guide to Birds of Eastern North America is an indispensable resource for all birders seeking an authoritative and portable guide to the birds of the East.

Purchases made by clicking the image link below help support this website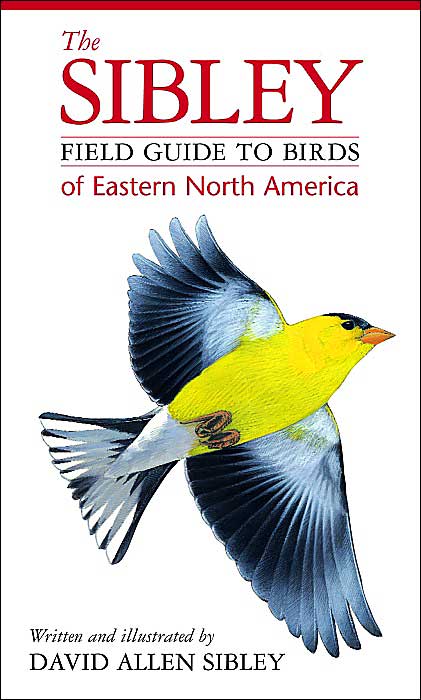 The Sibley Guide to Birds has quickly become the new standard of excellence in bird identification guides, covering more than 810 North American birds in amazing detail. Now comes a new portable guide from David Sibley that every birder will want to carry into the field. Compact and comprehensive, this new guide features 650 bird species plus regional populations found east of the Rocky Mountains. Accounts include stunningly accurate illustrations - more than 4,200 in total - with descriptive caption text pointing out the most important field marks. Each entry contains new text concerning frequency, nesting, behavior, food and feeding, voice description, and key identification features. Accounts also include brand-new maps created from information contributed by 110 regional experts across the continent.
---
For more information on this species, visit the following link:
Cornell Lab of Ornithology All About Birds page for this species
Date record last modified:
Feb 06, 2011