Click on the thumbnail to open the full size photo.
Click any of the thumbnails above to view the full sized photo in a lightbox.
Once opened, click on the right or left side of the images to scroll through the other images above.
Liguus fasciatus
FLORIDA TREE SNAIL
Florida native
Florida Species of Special Concern

Florida tree snails, as their name implies, live mostly on trees of south Florida hammocks from Broward and Collier Counties south through the keys. The range also includes Cuba and the Isle of Youth (formerly Isle of Pines).
There are over 50 color forms of this snail in Florida. Having previously been classified as three different species, L solidus and L. crenatus are now considered to be different forms of Liguus fasciatus. Snails of the Liguus genus have a white, pink or jeweled tip.
Since being listed as a Florida species of special concern, it is illegal to collect either live or dead snails.


---
Liguus fasciatus is a member of the Orthalicidae - Land snails family.
---
Molluscan Communities of the Florida Keys and Adjacent Areas
Edward J. Petuch; Robert F. Myers
Their Ecology and Biodiversity

Purchases of this ebook made by clicking the image link below help support this website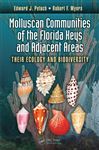 Molluscan Communities of the Florida Keys and Adjacent Areas: Their Ecology and Biodiversity is the first comprehensive overview of the ecology and biodiversity of the phylum Mollusca in the area of Florida extending from the Dry Tortugas and Ten Thousand Islands in the west to Palm Beach in the east. The book provides detailed analyses of molluscan faunas found in 20 different ecosystems, emphasizing the marine environments of the Florida Keys archipelago and its extensive coral reef tracts. Full-page color illustrations portray living animals, unique Keys environments, underwater ecosystems, and satellite images. More than 1,200 species of macromollusks—in 86 gastropod families and 54 bivalve families—are recorded from the study area, with color plates illustrating over 550 of the region's most ecologically important species. For the first time in any book on the malacology of the Florida Keys area, the 20 marine ecosystems and their associated molluscan assemblages are arranged by the CMECS (Coastal Marine Ecological Classification Standard) system. This system emphasizes the hierarchical relationships determined by substrate type, bathymetry, and water chemistry. Along with complete species lists for every molluscan assemblage, this handy guide introduces ten newly-discovered gastropods, including new species in the families Muricidae, Buccinidae, Nassariidae, Naticidae, Turritellidae, and Olividae. Two new bivalves in the families Pectinidae and Arcidae are also described in a special systematic appendix. This richly illustrated book is written for the professional scientific audience interested in mollusks, marine ecology, evolution, and taxonomy as well as malacologists, naturalists, and shell collectors. It is also an ideal synoptic field guide, showing where individual species of mollusks can be found and within which ecosystems they occur.
---