Click on the thumbnail to open the full size photo.
Click any of the thumbnails above to view the full sized photo in a lightbox.
Once opened, click on the right or left side of the images to scroll through the other images above.
Pachydiplax longipennis
BLUE DASHER
Florida native
Blue dashers are found throughout Florida, including the Keys and Dry Tortugas, all of the United States, southern Canada, Mexico, Bermuda and the Bahamas.
Pachydiplax longipennis are small to medium sized, 26-44 mm (1 to 1-3/4 in.) long and abundant. Mature males have a white face, metalic green eyes turning bluish with age and a black and yellow striped thorax. The abdomen is pale blue, tapered, with a black tip. Females and juveniles have a black abdomen with two interrupted yellow stripes and red-brown eyes.
Can be seen in flight at any time of the year.


---
Pachydiplax longipennis is a member of the Libellulidae - Skimmers family.
---
Dragonflies through Binoculars
Sidney W. Dunkle
A Field Guide to Dragonflies of North America

Purchases of this ebook made by clicking the image link below help support this website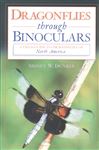 Dragonfly watching is fast becoming an enjoyable and exciting hobby for many of those who love butterfly watching. This book picks up on that trend and brings it to the reader in an attractive and accessible format. A new addition to Oxford's acclaimed Butterflies through Binoculars series of field guides, Dragonflies through Binoculars allows for quick and easy identification of all the 300-plus species of dragonflies that have been found in the United States and Canada. In these well-illustrated pages, Sidney W. Dunkle answers any query the beginner or expert might have on the subject of dragonfly-watching on this continent--what kind of binoculars to buy, where to start looking for dragonflies, how to photograph these striking creatures, which clubs or societies to join, and so forth. Other important features for this handy field guide include detailed accounts of every species mentioned, useful information on habitats, explanations of mating rituals, full-color photographs of most of the species described, and range maps.
---
For more information on this species, visit the following link:
BugGuide page for this species
Date record last modified:
Aug 14, 2016