Click on the thumbnail to open the full size photo.
Click any of the thumbnails above to view the full sized photo in a lightbox.
Once opened, click on the right or left side of the images to scroll through the other images above.
Silphium asteriscus
STARRY ROSINWEED
SOUTHERN ROSINWEED
Florida native
An occasional wildflower of flatwoods along the west coast of the Florida peninsula south into Lee County and north through the central panhandle and some western panhandle counties. The range extends throughout the southeastern United States, west into Texas and Oklahoma, north into Illinois and Indiana and northeast into Maryland.
A perennial usually less than a meter (3ft.) tall, with leafy, hairy stems. Leaves are highly variable in size, shape and arrangement. The well developed stem leaves have toothed margins and are rough to the touch. The flower disks and rays are both yellow and they bloom from summer into fall. The rays have toothed tips and the involucre bracts (phyllaries) are large and arranged in two to three series.
Rosinweeds produce seed from the ray flowers as opposed to sunflowers that produce seed from the disk flowers.


---
Silphium asteriscus is a member of the Asteraceae - Aster family.
---
Native Florida Plants
Robert G. Haehle; Joan Brookwell
Low Maintenance Landscaping and Gardening

Purchases of this ebook made by clicking the image link below help support this website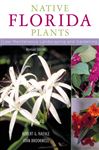 Native landscapes are easier to maintain, use less water and thrive without chemical pesticides and fertilizers. Native Florida Plants describes every type of regional flora—-from seaside foliage and wildflowers to grassy meadows, shrubs, vines, and aquatic gardens—-in 301 profiles and accompanying color photographs.
---
Atlas of Florida Vascular Plants (Institute for Systemic Botany) profile for this species
USDA Plant Profile for this species
Date record last modified:
Aug 07, 2016